I was lucky enough to get an approval message from Shutterstock after submitting my very first batch – 9 out of 10 were accepted. A photo of my lovely dog was not approved due to "limited commercial value."
In order to help other newbies improve their chances of getting accepted on their first try, I have listed below the workflow steps that I followed.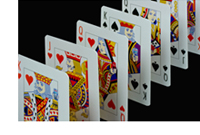 1. After initially signing up, I spent a couple of months getting familiar with the guidelines and rules of Shutterstock, and reading posts from the Critique forum as well as other forums. This helped me to figure out the requested quality level and what kinds of photos are needed for stock buyers. I also was able to improve my skills (such as the isolation technique) by reading posts from the Tutorials threads.
2. I carefully selected 20 of my photos that I thought would meet the requirements for content and quality. Many of these photos I had recently shot specifically for stock. At this point, I would ask myself one important question for each photo: does the photo have commercial value for photo buyers? If the answer was no, this was my own rejection phase.
If you're having problems in finding 20 good quality shots at this point, it might be better to continue shooting and try again later.
3. I critically reviewed all of these 20 and reduced the selection down to 14 photos.
4. I then worked on these photos with photo editing software, always starting from original RAW material.
5. I checked all photos in 100% - 200% view in order to track down noise, artifacts and other defects that might jeopardize the approval.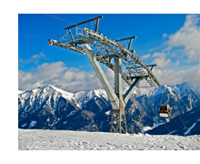 6. I uploaded these photos to my own web site, including 100% crop, and linked this photo album to the Shutterstock Critique forum, asking others to analyze and critique. Please note, I later found a better way to get my images critiqued by reading this thread: How to Post Images – Newbies Please Read.
7. Based on the critiques and recommendations received, I rejected four photos from the set and finally ended up with a batch of 10 photos I felt pretty good about.
8. Again, based on the critiques and advice, I made some further adjustments to the final 10 photos.
9. I then made sure all 10 photos adhered to the 4 MP (MegaPixels) size minimum.
10. Before uploading the photos, I made a separate MS Word file with a table showing each photo's ID, Title, Category and Keywords. I selected relevant keywords for each photo very carefully and according to the rules.
[Editor's note: Improving Your Workflow: While this is a good idea, Shutterstock recommends adding IPTC data into your images prior to upload as part of your normal workflow procedure. As an example, in CS3, under 'File Info,' the Description IPTC field correlates with our Title/Caption field and the Keywords IPTC field correlates with our own Keywords field. Once the CS3 Description & Keywords IPTC fields are populated with data, all you would need to do is to upload your images and then select the other appropriate options using our online interface. Incorporating this into your workflow will eventually save you time if an error occurs during upload or submission and you need to resubmit.]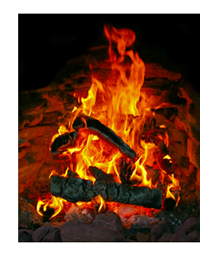 11. I then uploaded this first batch of 10 photos to the Shutterstock server by using the FTP transfer (Filezilla worked well).
12. After uploading, I went to the submit page and copied the photo title and keywords from my MSWord file mentioned in step 10. I also selected 1 - 2 categories for each photo. Finally, I clicked the "Submit for review" button.
[Editor's note: Please see #10 above note regarding Improving Your Workflow]
SIGH – My hard work was finally over!
Just one day later, I received an approval message from Shutterstock. I believe this was an exceptionally short review time. The approved photos showed up in my portfolio less than one day after my approval message.
This 12-step workflow might sound complicated and difficult, but I think it is better to spend more time in this first round and try to make your best effort from the start. This will certainly pay off later on.
I would also like to thank all the Shutterstock Submitter comments I received in the Critique forum. Now it's time for me to start building up my portfolio.
Good luck to all the other newbies!
You can view Kallitu's gallery here.