As discussed in last month's
Rejection Reasons
, noise is one of the most common -- and frustrating -- rejections submitters encounter. While last month's article provided some tips to avoid noise, this companion-piece Rejection Reason article deals with software issues some photographers experience when trying to address noise:
Overuse. Overuse of noise reduction software.
Lots of software programs are available that address noise in digital photos, but Shutterstock advocates planning your shoots in advance as much as possible as the best way to deal with noise. Remember, the less time you spend in post-production, the more efficient your workflow.
If you see this rejection reason, it means you've gone too far with the software. Basically, if your image needed that much doctoring, there was too much noise to begin with. This is a common occurrence for photographers shooting in low light or action-based situations (concerts, sports events, etc.) where a higher ISO becomes necessary and unfortunately welcomes noise as a result.
Overuse of noise reduction software affects the quality of the image and tends to remove detail, which may be important to a photo buyer. Additionally, photo buyers will often use their own editing software for their work, which serves as another indicator that you should keep your post-processing work relatively light and reserved at best. Overuse of noise reduction software also generates artifacts and can destroy the texture in the image.
Let's take a look at an image that would be rejected for overuse.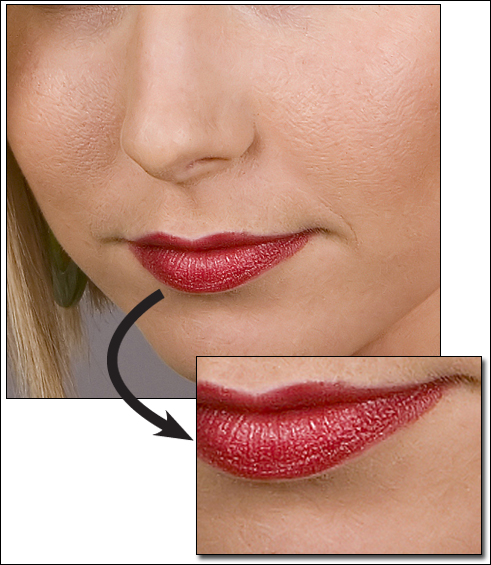 Overuse of noise reduction software tends to give an image an over-processed look.
Apply noise reduction selectively and practice restraint with your noise reduction software whenever possible. An overly processed image doesn't necessarily look better. When the natural and genuine gets sacrificed for the artificial, the salability of your image is comprised, which benefits no one – neither you nor the buyer.
Is there a rejection reason you'd like to see addressed in a newsletter? Email atlarge@shutterstock.com.

Past Rejection Reasons:
Color Profiles in Vectors
Why Was My Image Rejected for Keywords?
Why Photos Get Rejected for Poor Lighting
Similar Submissions
Effects
Limited Commercial Value
Noise