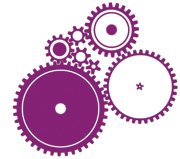 There is no single solution for managing images from the time you create your image to the time you upload it to your Shutterstock portfolio. Every submitter's workflow is unique, but everyone must follow some basic principles of editing, submitting/uploading, captioning (in cases of editorial images), keywording, and finally, archiving images.
Photographers do not all fall neatly into any one group or category of shooters. You may be a still-life shooter and a friend may be a nature shooter while still another specializes in weddings. The variety of shooters means varying workflows. A wedding shooter may review and edit thousands of images from one job, but a still life shooter may review a few, retake the image or compose it differently, then edit again.
The unique task amongst all submitters is the fact that images must be edited, keyworded, captioned (for editorial images), uploaded/submitted, and then archived locally. Here is a brief rundown of the process to serve as both checklist and reminder to keep the process simple, thus saving you time and headaches to allow your images to do what you want them to do – sell.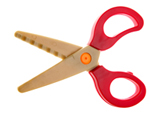 1. Editing is never an easy task. Taking images can be demanding at times and shooters take a lot of pride in their work. Editing out images that you think are wonderful is always very difficult to do, but it sometimes must be done. Always review your images at 100% before submitting and truly evaluate what you see as objectively as possible. If you see noise, streaks, poor lighting, etc., don't think a reviewer won't catch it.
2. Keywording was addressed in these prior newsletter articles:
Improve Your Sales with Keywording Part One
Improve Your Sales with Keywording Part Two
Improve Your Sales with Keywording, Part Three
Why Was My Image Rejected for Keywords?

Please read the keyword articles. The goal is to have every submitter understand that proper keywording is essential for increased downloads. Ask yourself what a subscriber would search for. A good way to do this is to check out our Top 100 Image Searches.
3. Just like keywords, the same holds true for properly captioned editorial images (please see this Forum thread for more information). A properly captioned editorial image makes it a newsworthy image that will have a greater download potential since photo editors need to know the basics: Where was the image taken? When was it taken? Who is in the image? Why is the image important?
4. The Uploading/Submitting process is quite simple, as the interface we provide is quite intuitive. We allow all submitters to upload either via FTP or HTTP. Once uploaded, images are accessible for keywording and captioning. If you experience any difficulty uploading, contact us at Support@Shutterstock.com.

5. After all is said and done, nothing, and we repeat, nothing is more important than archiving your images. The best scenario would be to archive locally and then archive the images to a remote location in case of a catastrophic event such as a fire, etc… Anything that may prevent you from access to or separate you from your local archive should be cause for concern. So, remember to backup your images!
Remember, your archive is something to be valued and held on to for as long as possible. It is not just a portfolio, but also your legacy.